our editor recommends New York Film Festival 2013: 13 Movies to Know The intense film, which stars Tom Hanks as the titular captain of a U.S. container ship that was hijacked off the Somali coast in 2009, was introduced with great fanfare — highlighted by the attendance of not only Greengrass, Hanks and the film's principal Somali actors, but also Capt. Richard Phillips himself (before whom Hanks knelt to kiss his hand), a number of the men who worked alongside him on the MV Maersk Alabama and several uniformed U.S. Navy personnel who came to his rescue aboard the USS Bainbridge. FILM REVIEW: Captain Phillips At its conclusion, the film received a prolonged ovation — which turned into a standing ovation once a spotlight was placed on Greengrass and the Somali actors in a box above the rest of the audience (Hanks had to leave early) — from a crowd that included Sony Classics co-chiefs Michael Barker and Tom Bernard; the Oscar-winning screenwriter of Argo Chris Terrio, who's writing a script for Greengrass now; and the Oscar-nominated actress Marianne Jean-Baptiste, who starred in Greengrass' 1999 TV film The Murder of Stephen Lawrence; and writer-director James Toback. The general sentiment among New Yorkers at the screening and the Harvard Club after-party — at which Greengrass and particularly the Somali actors were the center of attention — was that the film has a strong shot at scoring a best picture Oscar nomination and an even stronger shot at bringing Hanks his first acting Oscar nom in 13 years, particular for his work during the final minutes of the film, which left much of the audience in tears. Rose Kuo, the executive director of the Film Society of Lincoln Center, noted during her pre-screening remarks that the fest seems to have a thing for movies about men experiencing problems aboard boats: last year's edition opened with the world premiere of Life of Pi and this year's, in addition to opening with Captain Phillips, will include a screening of All Is Lost, another example of the sub-genre. This was also the second New York Film Festival opening night screening in the last four years to come courtesy of Sony Pictures and producers Scott Rudin, Dana Brunetti and Michael DeLuca, whose last collaboration was the 2010 film The Social Network, which went on to be nominated for eight Oscars and won three. Other recent openers have included About Schmidt (2002), Mystic River (2003), Good Night, and Good Luck (2005) and The Queen (2006), which all went on to receive major Academy recognition, as well. This is the first New York Film Festival in 26 years that was not coordinated by Richard Pena. He was succeeded at the end of last year's fest by Kent Jones.
New York inmate almost as costly as Ivy League tuition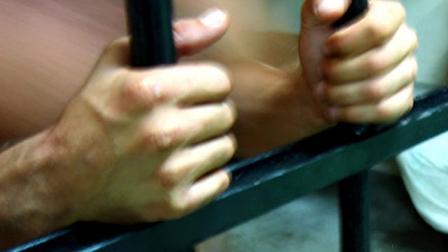 They say a big part of it is due to New York's most notorious lockup, Rikers Island, and the costs that go along with staffing, maintaining and securing a facility that is literally an island unto itself. "Other cities don't have Rikers Island," said Martin F. Horn, who in 2009 resigned as the city's correction commissioner, noting that hundreds of millions of dollars are spent a year to run the 400-acre island in the East River next to the runways of LaGuardia Airport that has 10 jail facilities, thousands of staff and its own power plant and bakery. The city's Independent Budget Office annual figure of $167,731 – which equates to about $460 per day for the 12,287 average daily New York City inmates last year – was based on about $2 billion in total operating expenses for the Department of Correction, which included salaries and benefits for staff, judgments and claims as well as debt service for jail construction and repairs. But there are particularly expensive costs associated with Rikers. The department says it spends $30.3 million annually alone on transportation costs, running three bus services that usher inmates to and from court throughout the five boroughs, staff from a central parking lot to Rikers jails and visitors to and around the island. There were 261,158 inmates delivered to court last year. A way to bring down the costs, Horn has long said, would be to replace Rikers Island with more robust jails next door to courthouses. But his attempts to do that failed in part because of political opposition from residential areas near courthouses in Brooklyn, Manhattan and elsewhere. "My point is: Have you seen a whole lot of outcry on this? Why doesn't anything happen?" Horn said of the $167,731 annual figure. "Because nobody cares." "That's the reason we have Rikers Island," he said. "We want these guys put away out of public view." New York's annual costs dwarf the annual per-inmate costs in other big cities. Los Angeles spent $128.94 a day, or $47,063 a year, for 17,400 inmates in fiscal year 2011-12, its sheriff's office said. Chicago spent $145 a day, or $52,925 a year, for 13,200 inmates in 2010, the most recent figures available from that county's sheriff's office.